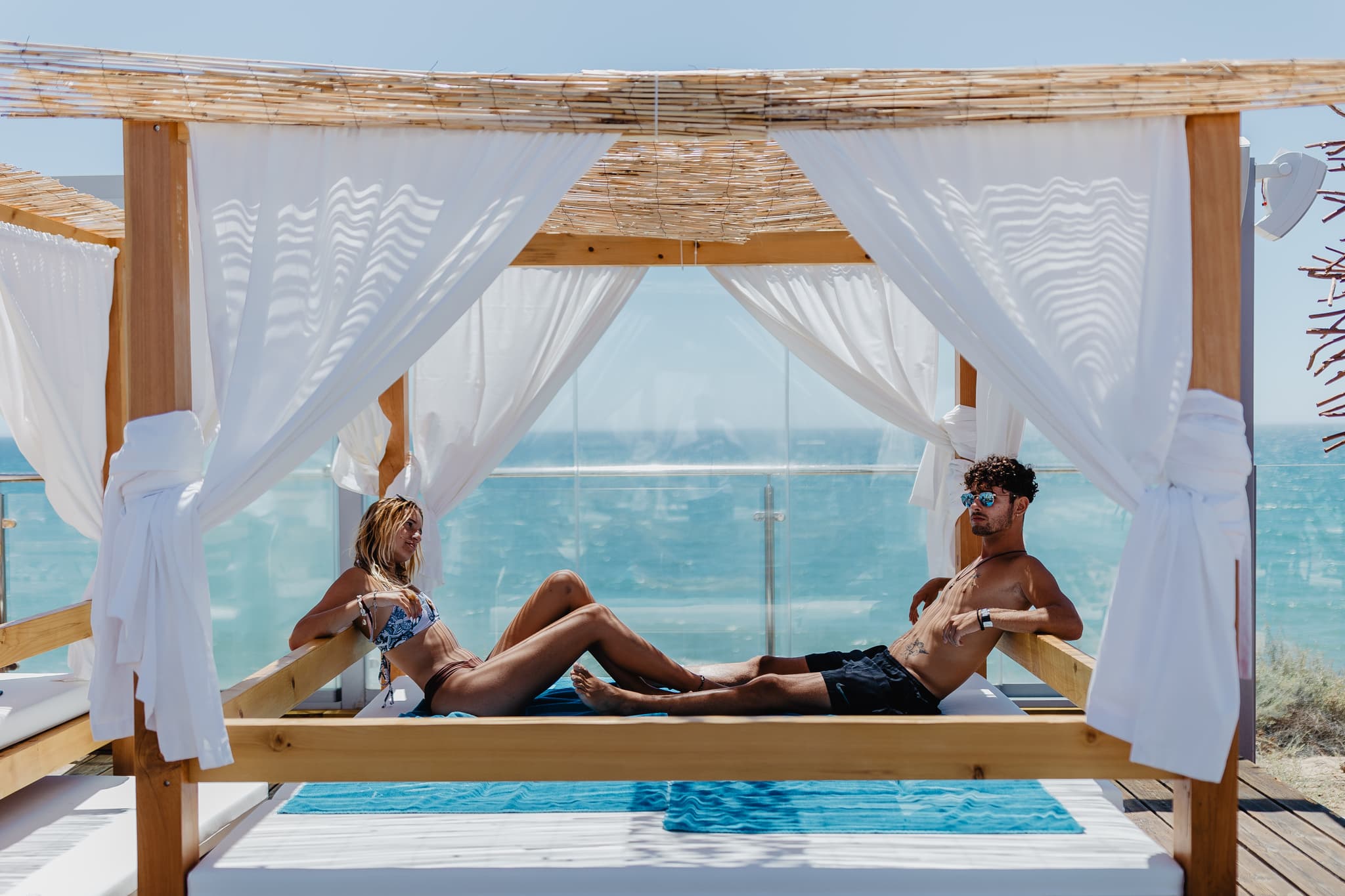 Vale Do Lobo
Beach Club
Life is cool by the pool
Well Beach Club is the place to be!
Located at the Vale do Lobo Praça next to the exclusive Well restaurant, the upstairs Beach Club offers an unrivalled sea view and the largest swimming pool in the Golden Triangle area.
The Beach Club has been renovated to include a kid's pool, water sun loungers, jacuzzis, bespoke balinese beds and Thai massage facilities, allowing you to experience a truly relaxing time while overlooking the Atlantic Ocean and enjoying a glass of champagne by the pool.
The Well Restaurant is renowned for its oriental influences and the Beach Club is no exception. The Bali vibe/concept is echoed through the Beach Club space, and you can now enjoy sushi selection and light bites in the new eating area upstairs.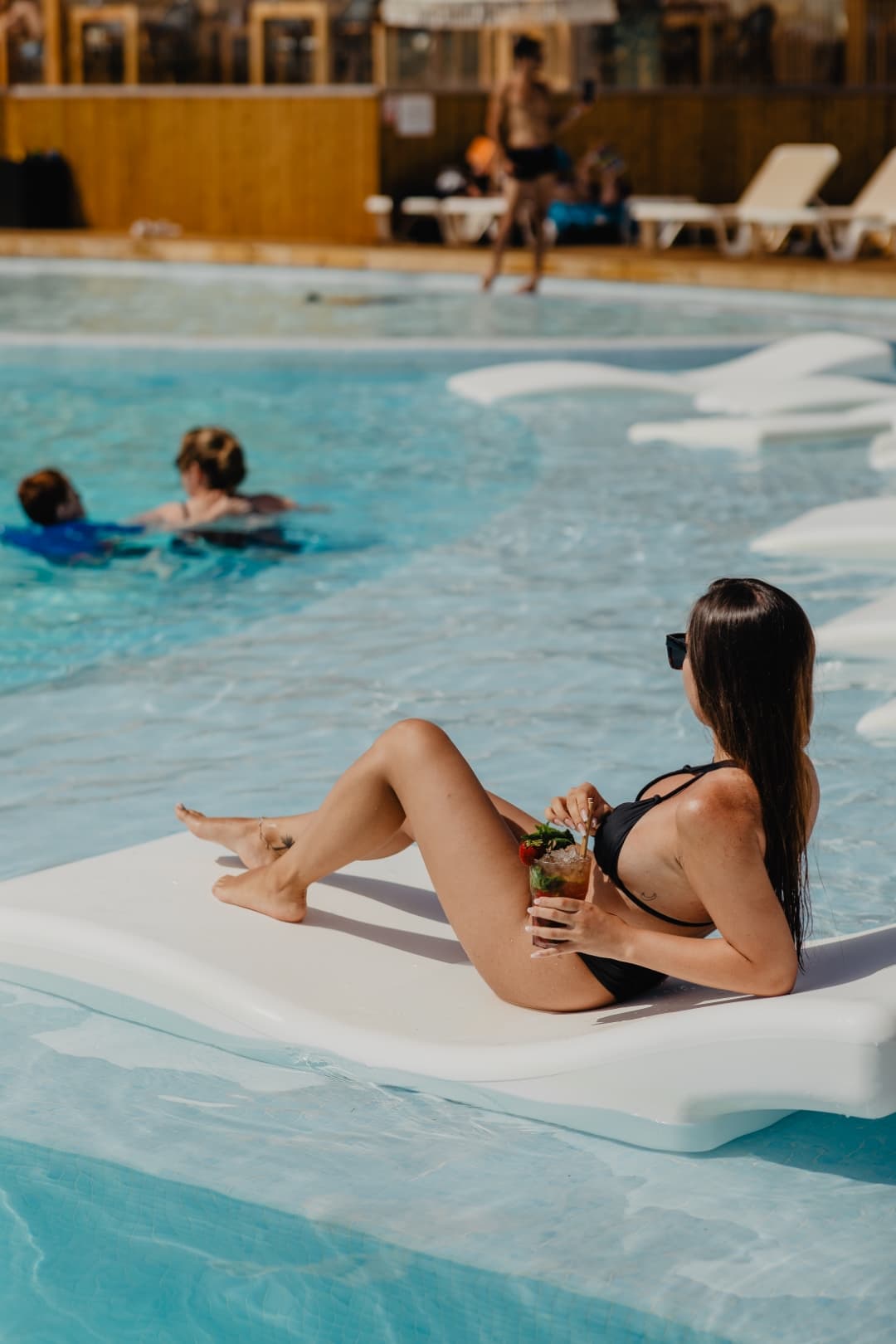 Follow Us on Instagram
Follow us on instagram @well.beachclub and tag us to get featured on our timeline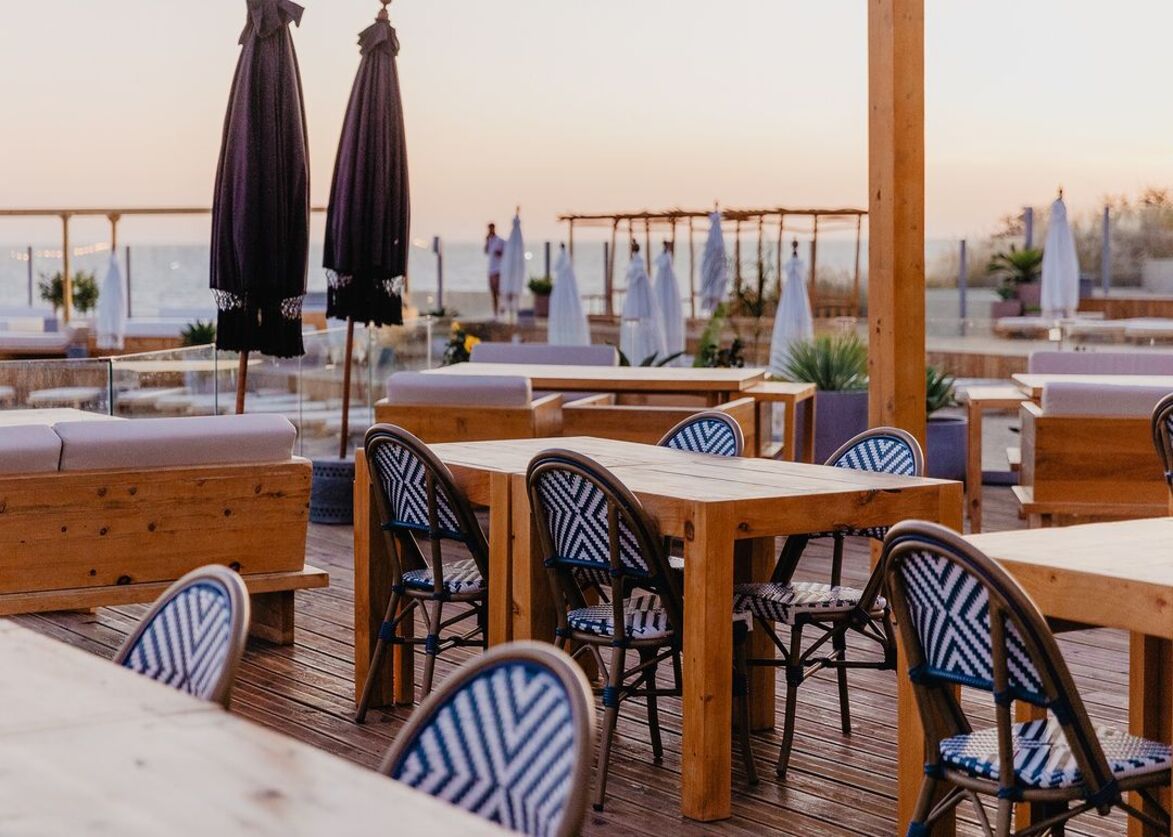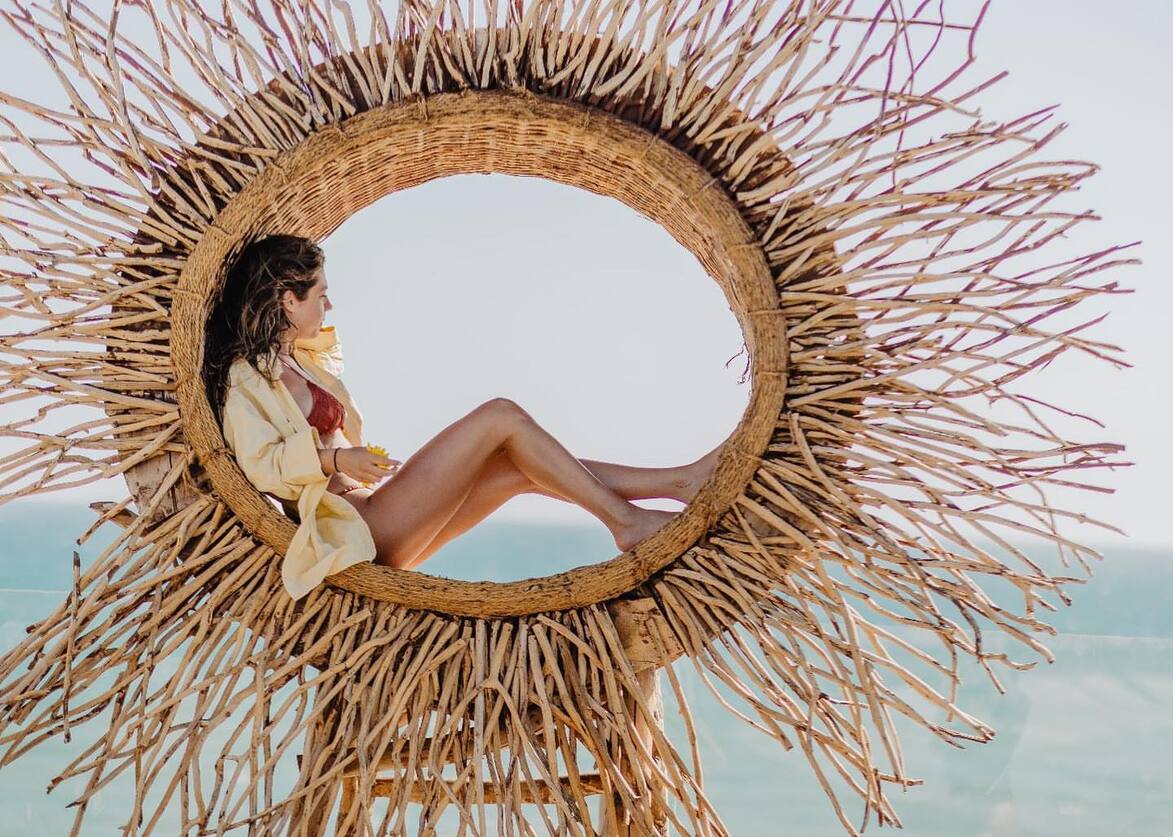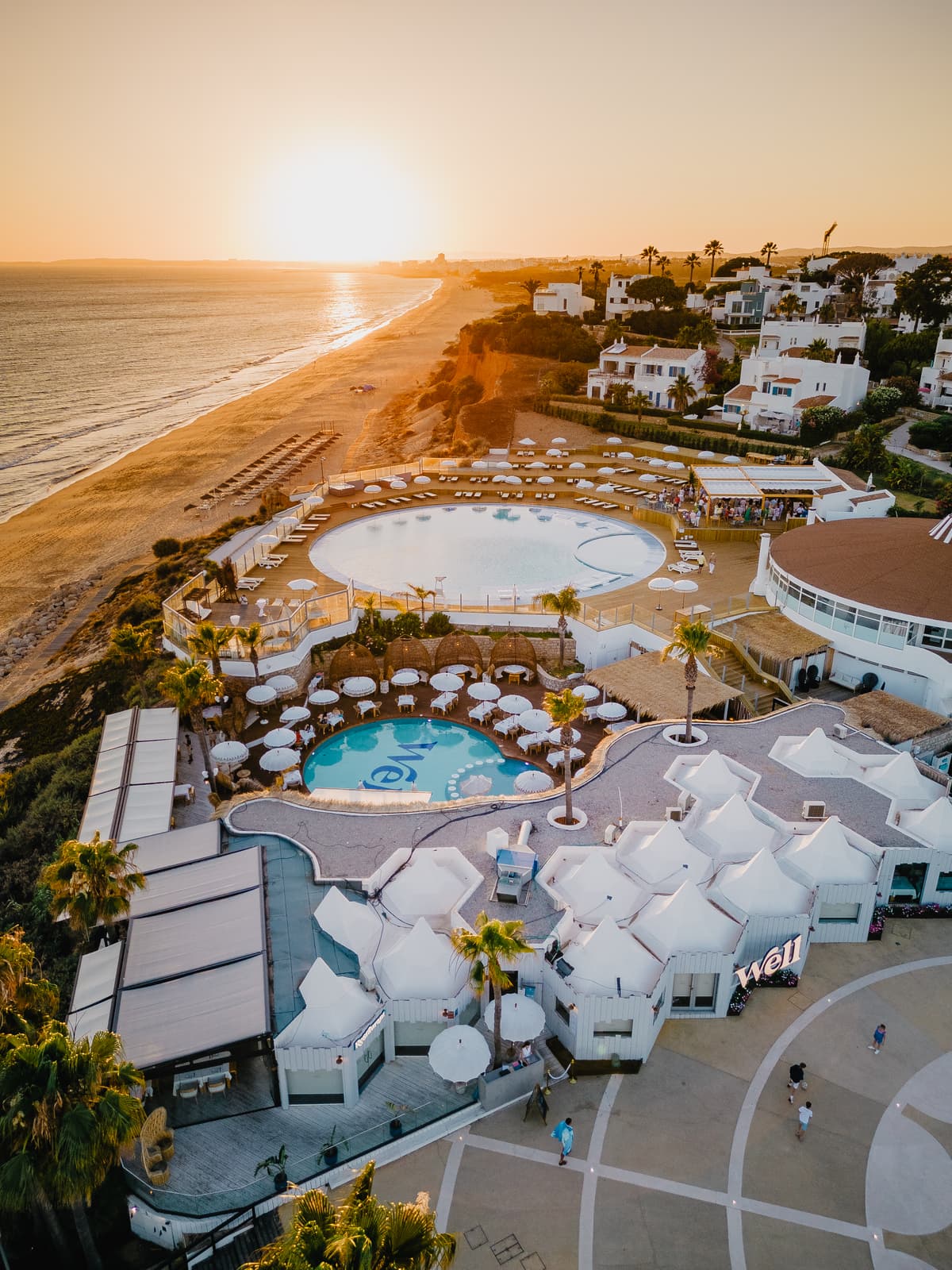 How we work
The Beach Club operates on a first come first served basis for the regular sun loungers and pool entrance.
Price list
April | May | October: 20€
June: 25€
July | August | September: 30€
Children up to 3 years old: free entrance
Children aged 3 to 6 years old: 10€ daily fee
From 7 years old: regular admission
Vale do Lobo Resort members discounts are available.
Opening Times
April | October: 9:00 - 18:00
May | June: 9:00 - 19:00
July | August | September: 9:00 - 20:00
Balinese Beds
There 's no better place to enjoy the sun and sea breeze than our luxury balinese beds. Big enough for 4 people to share, this is the ultimate relaxation area. Our seafront balinese have an extraordinary view of the ocean and curtains all around so you can adjust them as you need, combining privacy and serenity in this unique setting.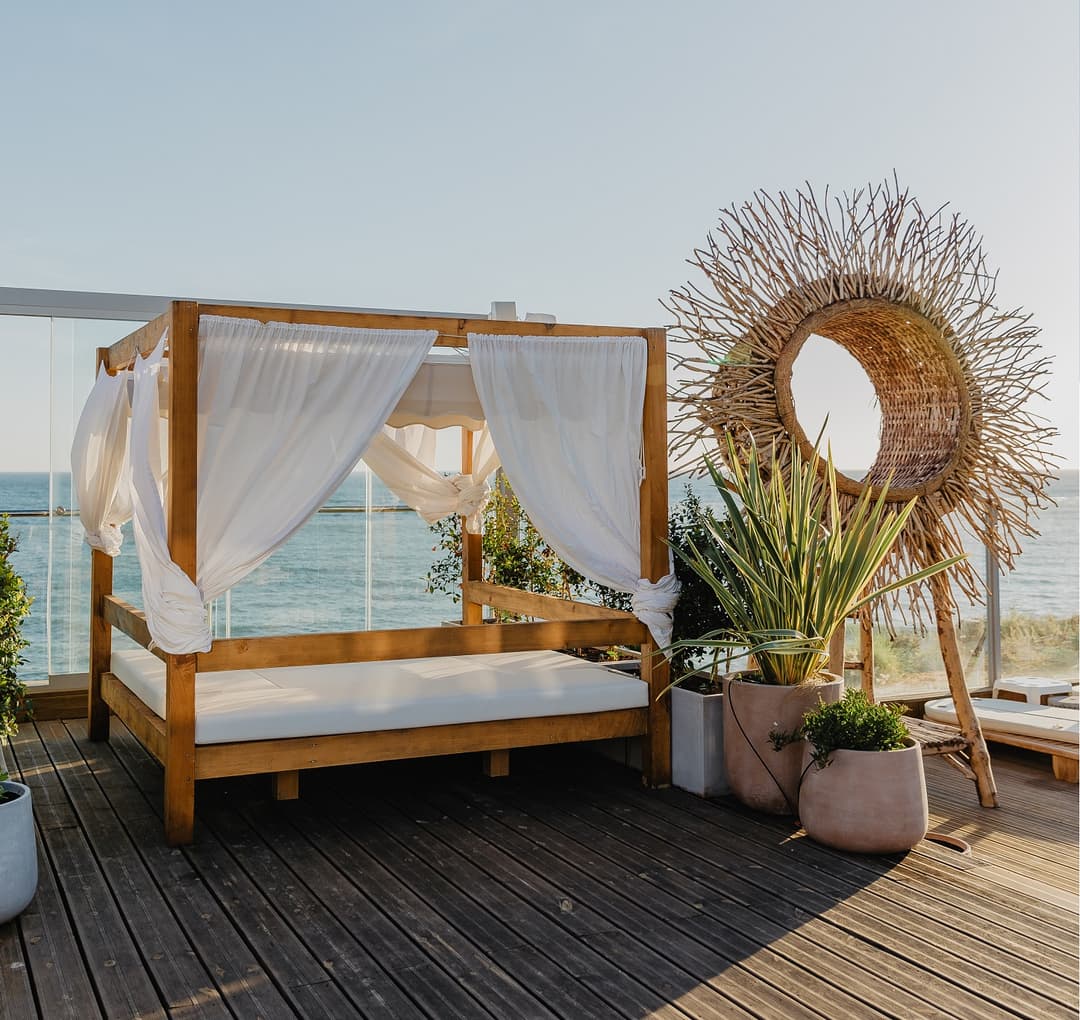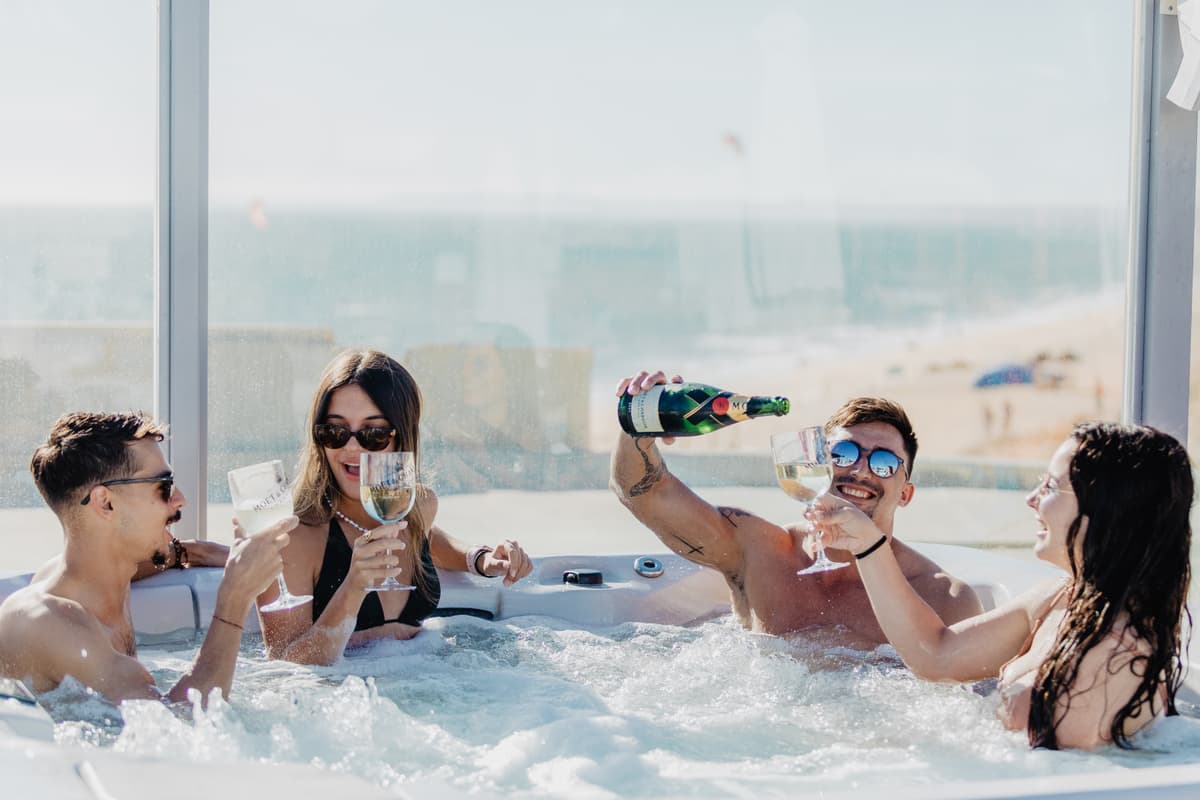 Jacuzzis
Well Beach Club is the perfect location for relaxation. The exclusive jacuzzis area is now open for bookings with packages for half-hour, one hour, half-day and full day rental for up to four people. With breathtaking views of the iconic Vale do Lobo beach and cliffs, this is the number one spot to watch the sun go down.
Book Now
Thai Massage
You can now enjoy a massage while overlooking the ocean waves and enjoying the sea breeze. Thai Massage is a traditional practice that has been around for thousands of years. It has healing properties at both emotional and physical levels, helping you find the balance that you need. Making time for yourself is essential to relieve stress and will give you a sense of serenity and peace of mind.
Subscribe to our mailing list
Sign up to be received the latest offers and news